Profile
chloe'smom doesn't have a personal statement currently.
chloe'smom

Gender Not Set
No Information
Joined: 28-February 04
Last Seen: 2nd August 2008 - 07:15 AM
Local Time: Oct 24 2021, 11:28 AM
17 posts (0 per day)

No Information

No Information
No Information

No Information

Send Message

Send an Email
* Profile views updated each hour

My Content
27 Feb 2005
It is hard to believe it has been 1 year without my Chloe. If I think too much about that day a year ago, I still break down. Instead, I try to think about the good times--when she was not sick(like in this photo). I look at her photos around the house often, and am able to talk about her now without so many tears(today of course is the exception).
My heart goes out to everyone who is newer to lightning-strike, and dealing with fresh grief. Last year was truly one of the hardest times for me, and this website and the empathetic, caring people who post here truly helped to carry me through--Thank You.
Chloe's mom
Attached image(s)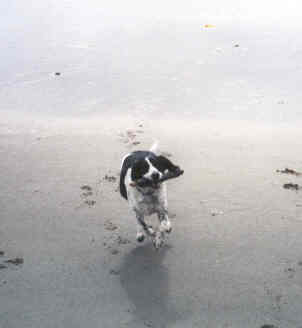 2 Apr 2004
It has been 5 weeks since Chloe has been gone from our family. It has definitely been a rollercoaster. One minute I am fine, the next, I have that heaviness on my chest, that lump in my throat. I miss her sooo much, but I am determined to make something positive out of all this sadness. I have taken old towels, a couple toys she never liked, and the rest of her food to a no-kill animal shelter. (I didn't have the guts to go in and look at the dogs, plus I made the lady behind the counter cry because I was all teary-eyed) We also made a donation. We sponsored a kennel--and the tag reads, "In memory of Chloe". I also have made an effort to reach out to the 2 vets that made a positive difference in her life, and to encourage them to continue their compassionate ways. We have hung the best photos of her close to where she always loved to lie.
I want to do so much more--to help others, in her memory. If anyone has suggestions, I would really appreciate them. I know I am not ready to get another dog yet, but I would like to feel like I am taking care of someone in need. I guess that nurturing feeling goes on, and on...
Any replies would be greatly appreciated.
Thank you,
chloe'smom
Attached image(s)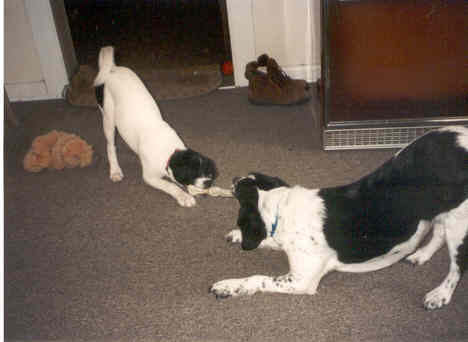 29 Feb 2004
On friday Feb. 27th at 3:30pm, after extensive soul searching, I had to say goodbye to my best friend. We spent almost 14 wonderful years together. I can't imagine my life without you. You were with me for the trip to Oregon. We had so much fun digging in the sand on the beach, and hiking the trails to find hidden waterfalls. You were with me for the year and a half in Alaska--the plane rides weren't so much fun, but worth it in the end-- since we were together. I always told people that you didn't care where you were, as long as you were with me. I didn't realize until now that I had that backwards. No matter what was happening in my life, I was always fine as long as I had you to cuddle up with at the end of the day. It wasn't just the trips and exploration together that made me love you so much, it was the everyday things. The tail constantly wagging, the way you spazed out after a bath, the demanding bark to play ball. The cute chase games that you usually initiated, even that time you had so much fun digging in the mud, or rolling in the goose-poop. I couldn't help laughing--even though I was the one who had to get you clean. The way you would protect me with a growl from the bench bilboards with photos of people, and that statue of Ronald McDonald at the drive-thru. The way you would sit shot-gun on car trips and constantly hit me with your paw to make sure I was petting you the entire time.
My heart is broken without you. I know how tired and sick you were in the end, and I know we made the right decision, but it is sooo hard to imagine life without my babydog. I will miss you every day.
Attached image(s)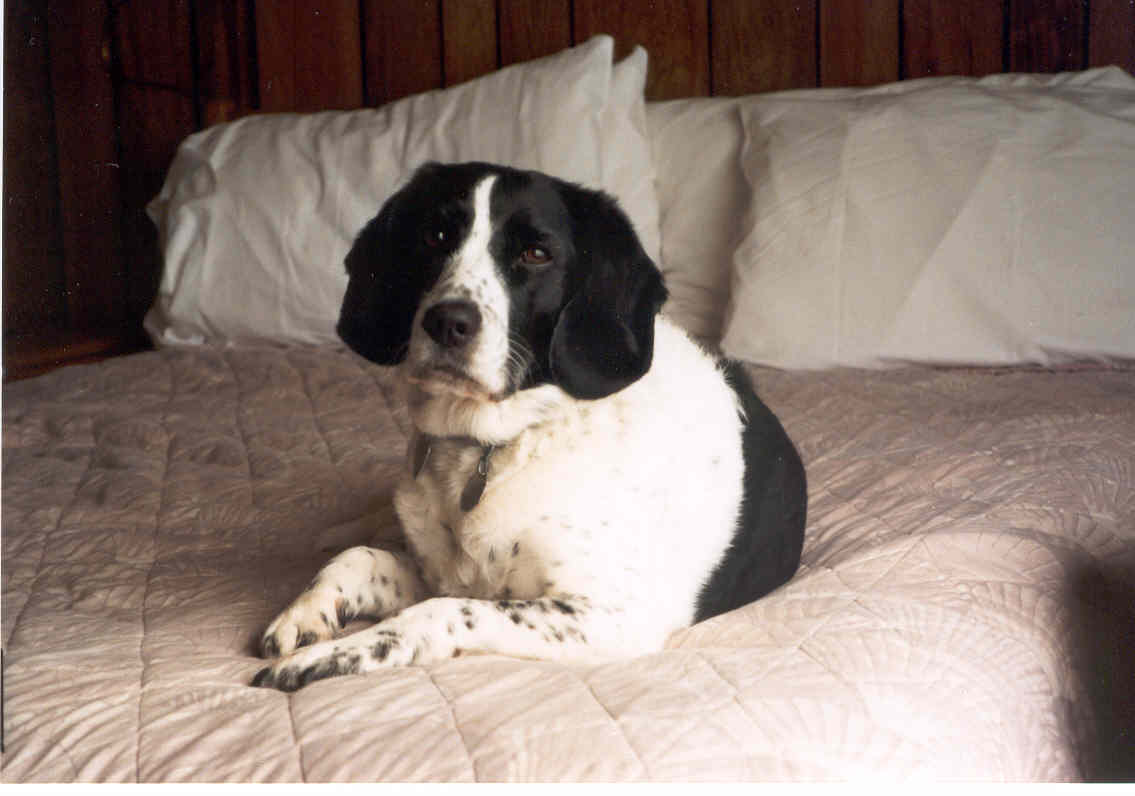 Friends
There are no friends to display.