Profile
Jake'sGrandpa doesn't have a personal statement currently.
Jake'sGrandpa

Gender Not Set
No Information
Joined: 23-August 12
Last Seen: 17th October 2013 - 07:00 AM
Local Time: Jul 10 2020, 04:51 AM
115 posts (0 per day)

No Information

No Information
No Information

No Information

Send Message

Send an Email
* Profile views updated each hour

My Content
25 Sep 2012
We reluctantly agreed when my son, in college and still living at home, spoke of getting a dog, and not just any dog but, of all things, an English bulldog. We didn't think he was serious and soon forgot about it. Then, one day our lives changed when son showed up with the prettiest little white bulldog puppy, only three months old and already 16 lbs.! Son named him Jake and, of course, I became Jake's Grandpa. He soon took over the house and became our main focus. We all helped care for him and took him nearly everywhere. He was a most loving, gentle creature and stole our hearts completely. In time, Jake grew to 60 lbs., and was the picture of strength and health. Son got busier with school, work and a social life, and eventually I wound up spending more time with Jake than he did. Jake and I bonded and became soulmates. I fed him three times a day, took him for walks, to the park and to the veterinarian when necessary. A couple of years ago, I moved my office to a room in our house and Jake became my constant companion. While still very much a family dog, loved by us all and loving us all, he gravitated toward me, spending much of his time with me in the office. Then, one day in April 2011, not long after Jake's 6th birthday, he was lying under my desk when I noticed a small bump on the bottom of his left front paw. We saw the vet the next day and, two days later, she removed the bump and had it evaluated. We were crushed to learn that it was mast cell tumor, grade 3, a form of canine cancer which is almost always fatal, usually within 6 months to a year. We immediately began seeing an oncologist and put Jake on chemotherapy. He was tough and tolerated the side effects well, but after nearly a year, the tumor returned. We removed it again and prayed for the best, but eventually the mast cell spread to Jake's lymph gland. Although we had spared no effort or expense and did everything that we possibly could have done for Jake, our loving companion weakened quickly. On the morning of July 14, 2012, my greatest fear came to pass and we knew it was time to end his suffering. We called his kind and caring veterinarians and, with great difficulty, my wife, my son and I drove Jake to their office for the last time. We were with him when he peacefully took his last breath on this earth. Since then, life has been a struggle. I just can't get that sweet boy out of my mind and don't really want to. We have his ashes and his two favorite toys in the living room, his bed is still on the floor in its same place and his other toys are still here too. We can't even bear to empty his treat jar. I do feel like his spirit is with us, but miss him terribly every single day. I thank the Good Lord for our time together, but feel like I'll never be the same without him. No other dog could ever take his place. I don't even want another dog, I only want my Jakey back.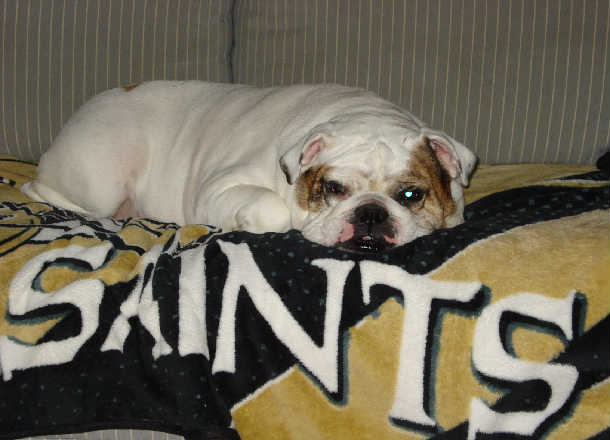 Friends
There are no friends to display.